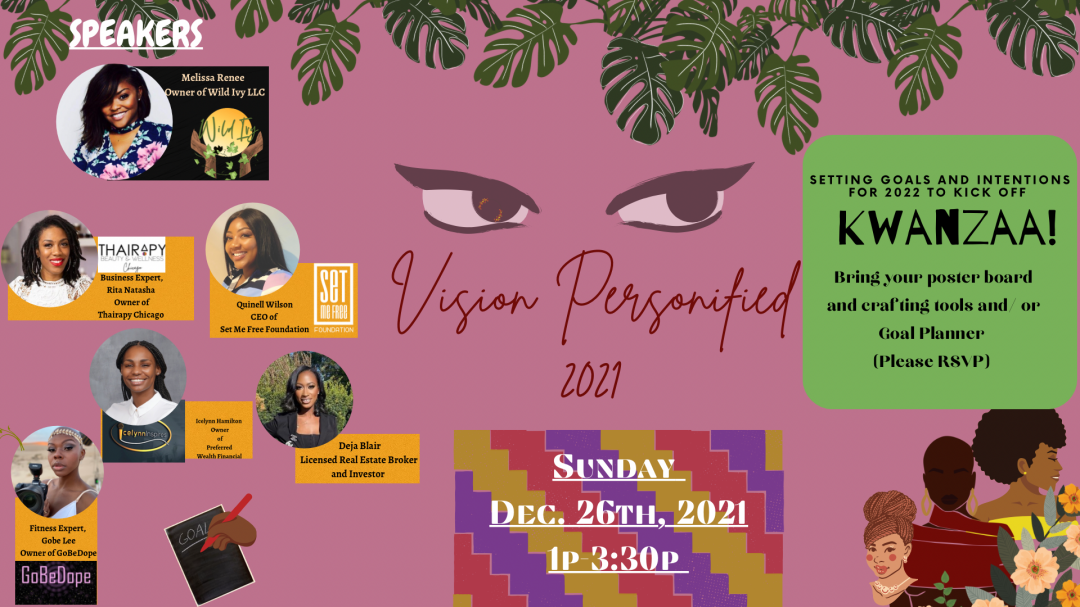 Dec 26, 2021 from 1:00 PM to 3:30 PM EST
Event Summary
Join us next Sunday we are Mapping for 2022 to be the best year yet!! Dec. 26th is also the first day of Kwanzaa so let's celebrate together!
Bring your poster board and/or planner along with your crafting materials. You will hear from Professionals to help you map and set goals in different categories, learning all about Kwanzaa, games, laughter and much more more!
RSVP now.
When & Where
Dec 26, 2021 from 1:00 PM to 3:30 PM EST
Re-send Order Confirmation
Click here
to re-send your order confirmation email.