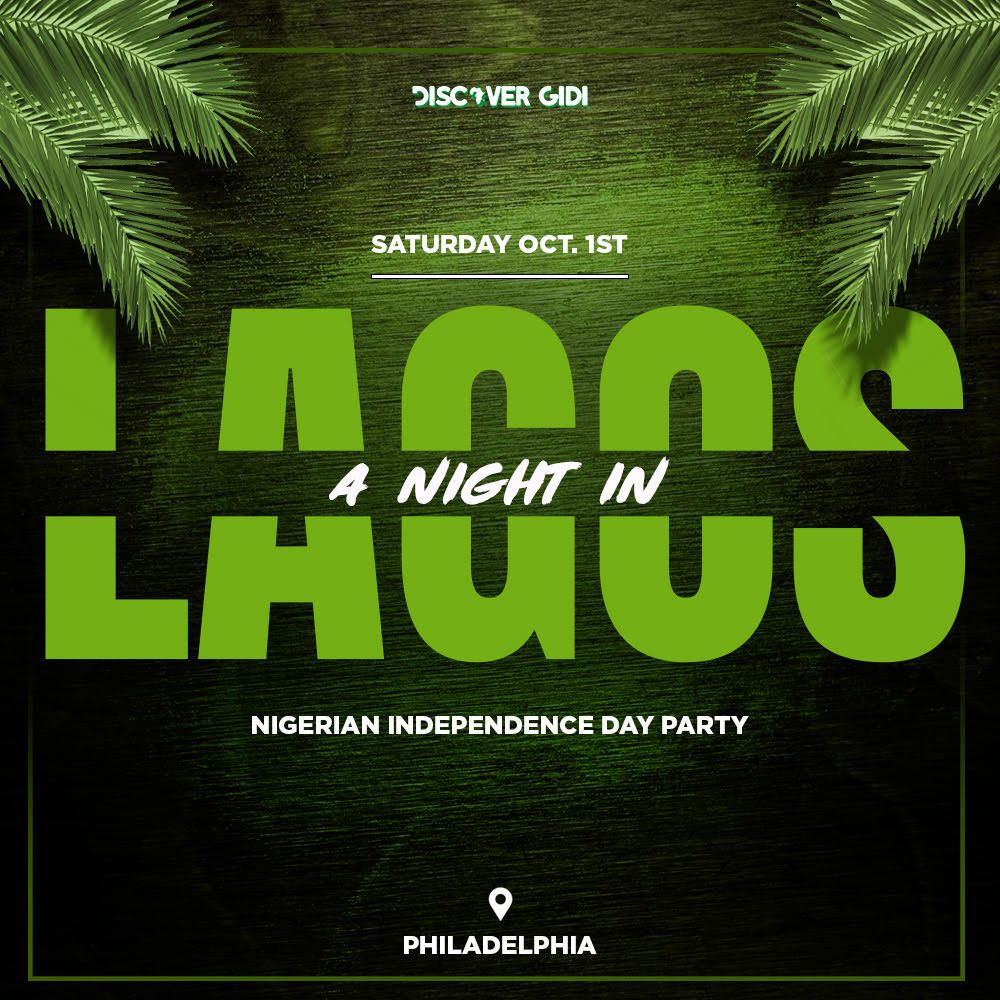 Oct 1, 2022 at 10:00 PM to Oct 2, 2022
Philadelphia,
Philadelphia,
PA
Event Summary
62nd NIGERIAN INDEPENDENCE DAY OCTOBER 1ST 2022!!!
WE HAD SUCH A BALL LAST YEAR, WE DECIDED TO RUN PHILLY BACK!! COME JOIN US FOR OUR 4th ANNUAL INDEPENDENCE DAY PARTY IN PHILADELPHIA, PA!!!
The weather is starting to cool down, so it's time to see who can dress forreal. Gather your finest & upscale threads & get ready to have an extravagant night of luxury. Let's celebrate and make memories that will last a lifetime.
The date: Saturday, October 1st 2022
Time: 10 pm to 3 am (Early arrival suggested)

The venue: The Victorian Banquet Hall
The mission: To Celebrate Nigerian Culture while understanding the assignment & getting these flicks off for the gram.

Complimentary Champagne while supplies last

General Terms
All items are non-refundable, all sales are final.
Refund Policy
All items are non-refundable under any circumstances.
When & Where
Oct 1, 2022 at 10:00 PM EDT to Oct 2, 2022
Philadelphia
4809 Germantown Ave
Philadelphia,
PA
19144
Resend Order Confirmation
Click here
to resend your order confirmation email